Your Chances For Success Test
Their result for Your Chances For Success Test ...
Mediocre
You scored 32 out of 120 Points.
You scored right in the middle, which means your chances for success are pretty much only determined by luck, alone. You are perfectly average, in almost every way.  There are advantages to being average, though. Like you'll be able to fit in more with crowds and will likely have more in common with others. But unless you really, really push hard, you'll never be exceptional or stand out. Of course, this doesn't, and might not, affect your attitude, however. But I do not know what it is holding you back. But some thing is holding you back from achieving your true potential and success in life, however. Maybe you should evaulate yourself in order to find out. However, if you choose positivity and sheer optimism over success or achieveing your dreams, then that's alright, too.
70 to 120 = Winner!
35 to 70 = Pretty High
15 to 35 = Mediocre
-5 to 15 = Pretty Low
-35 to -5 = Loser
-75 to -35 = Epic Failure!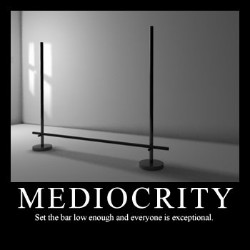 Their Analysis
(Vertical line = Average)
They scored 32% on Points, higher than 18% of your peers.
All possible test results
Congratulations! This means that you are in the highest percentage for personal success and achievement! Maybe you had successful parents, grew up in a rich area, ar... Read more
This means your chances for success are rather good. All you have to do is keep pushing and never give up! You'll have some obstacles to overcome, like maybe you gre... Read more
You scored right in the middle, which means your chances for success are pretty much only determined by luck, alone. You are perfectly average, in almost every way. ... Read more
Based on our assessment, your chances for being successful or happy are rather low. Maybe it's a lack of suffcient intelligence or edu... Read more
You scored pretty bad on this assessment and this is the blunt and honest truth of it all. How'd that happen? I'm not quite sure, but according to the results, you h... Read more
I don't even know how you got this result. I feel sorry to have to tell you you failed. Maybe I made a mistake in the scoring algoriums? But if that score is indeed ... Read more
Take this test »