The Could Your Life Be A Movie Test
Romantic Success!
You are the date movie of the year! If it's about going through the cycles of a relationship/break up/finding that special someone- you put a spin on it that has achieved box office success.
I'll make sure I watch the Oscars and I'll cross my fingers as they call your name (just remember, if you don't win- the Oscar's suck and the judges don't know a damn thing about decent films).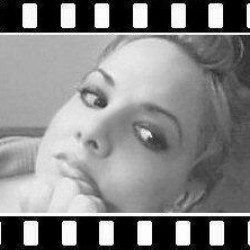 All possible test results
Many of us yearn to watch a film about personal growth, struggle, triumphs- what have you... and your life story is the one to take us on our inward journey. Unfortunately the movie going audienc... Read more
Love is a many splendor thing and your life seems drawn to it. Whether it's looking, keeping, or day dreaming about the love of your life, you show that finding that special someone can be an adventur... Read more
No matter what explosions you bring to the screen; internal or making the world a much more exciting place, there is an element about you that causes people to sit on the edge of their seats as they b... Read more
What ever is going on in life, you always tend to bring a smile to the ones around you no matter what their sense of humor is. With the world in the state that it's in, your film is refreshing and cha... Read more
Many of us yearn to watch a film about personal growth, struggle, triumphs- what have you... and your life story is the one to take us on our inward journey. Well your life story won't be a huge s... Read more
Love is a many splendor thing and your life seems to focus around it. Whether it's looking, keeping, or day dreaming about the love of your life, you show that finding that special someone can be an a... Read more
No matter what explosions you bring to the screen; internal or making the world a much more exciting place, there is an element about you that causes people to sit on the edge of their seats as they b... Read more
What ever is going on in life, you always tend to bring a smile to the ones around you no matter what their sense of humor is. With the world in the state that it's in, your film is refreshing and cha... Read more
Many of us yearn to watch a film about personal growth, struggle, triumphs- what have you... and your life story is the one to take us on our inward journey. So Hollywood sucks and they didn't emb... Read more
Love is a many splendor thing and your life seems to focus around it. Whether it's looking, keeping, or day dreaming about the love of your life, you show that finding that special someone can be an a... Read more
No matter what explosions you bring to the screen; internal or making the world a much more exciting place, there is an element about you that causes people to sit on the edge of their seats as they b... Read more
What ever is going on in life, you always tend to bring a smile to the ones around you no matter what their sense of humor is. With the world in the state that it's in, your film is refreshing and cha... Read more
You are by far the best feel good movie of the year. If not for your personal observations and your internal strength that you may minimize now and again then it's your realistic perceptions of yourse... Read more
You are the date movie of the year! If it's about going through the cycles of a relationship/break up/finding that special someone- you put a spin on it that has achieved box office success. I'll ... Read more
Intense and fast paced; one gets an adrenaline rush just hearing about your life story- imagine what they're going to do when they see you on the big screen! Your life is adventure waiting to happen a... Read more
Humor is a very important part of life and you seem to have the right mix to make it on the big screen! It's great that you can bring a light hearted element into your life and lives around you! ... Read more
Take this test »