The How Old is Your Ideal Partner Test
Just your age!
According to this test, your should date someone who is just your age. It looks like you're in a quite balanced phase of your life, and you don't expect of a relationship anything more that what it's supposed to give you: some love, some fun and some company.
You might be able to date people who are slightly younger and slightly older too; but be careful, their needs might differ from yours.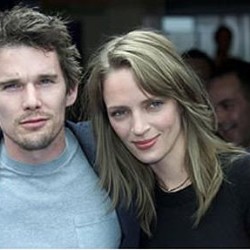 All possible test results
According to this test, your should date someone who is way older than y... Read more
According to this test, your should date someone who is slightly older t... Read more
According to this test, your should date someone who is just your age. It looks like you're in a quite balan... Read more
According to this test, your should date someone who is slightly younger than you. You enjoy doing fun things with your partner, and enjoying li... Read more
According to this test, your should date someone who is way younger than you. You might be a dominant person who enjoys the feeling of controll... Read more
Take this test »
Recent Results
Tests others are taking