The Yin or Yang Test
Their result for The Yin or Yang Test ...
You scored 19 Yin and 13 Yang!
Because the yin and yang is a very abstract symbol, it would be hard to explain what your results would mean about you as a person.
YIN: night, rest, darkness, feminine, winter, introversion, hardness, dissolution and return (to creation), autumn, winter, weak, rain, passive, intuition, psychological
YANG: day, activity, light, masculine, summer, extroversion, softness, creative, spring, summer, strong, fire, aggressive, intellect, dynamic, physical
... if you are a balance of the 2, then good for you, that is the ideal state of being.
For more information on the yin and yang, check out these websites:
http://en.wikipedia.org/wiki/Yin_Yang
http://www.yakrider.com/Tao/Yin_Yang.htm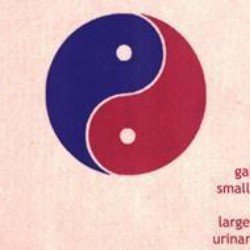 Their Analysis
(Vertical line = Average)
They scored 19% on Yin, higher than 69% of your peers.

They scored 13% on Yang, higher than 29% of your peers.
All possible test results
Because the yin and yang is a very abstract symbol, it would be hard to explain what your results would mean about you as a person. YIN: night, rest, darkness, feminine, winter, introversion,... Read more
Take this test »
Recent Results
Tests others are taking