The Hygiene Test
Their result for The Hygiene Test ...
SUDZ!
"Rub-a-dub-dub! You scored ###%!"
God bless you SUDZ! you are the average clean American. Not afraid to get dirty, and then clean up your act. Soap is not your enemy, and because of that, you have friends. Wheather by shower or bath, you come to work or play spic and span and ready to go. Thank you for your hygiene prowess.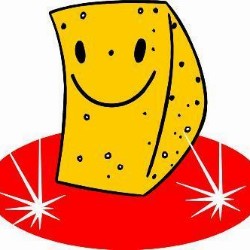 Their Analysis
(Vertical line = Average)
They scored 52% on squeaky, higher than 8% of your peers.
All possible test results
There's nothing like the smell of disgustin' in the morning! Wow. you pride yourself on knowing when your last cleaning session was, by the passing of Hailey's Comet. Scientist want to test you, an... Read more
You're that guy that makes people smell themselves. You walk into a room, and people shyly start to waft air over their bodies to make sure it's not them. You probably get away with your un-clean ha... Read more
God bless you SUDZ! you are the average clean American. Not afraid to get dirty, and then clean up your act. Soap is not your enemy, and because of that, you have friends. Wheather by shower or ba... Read more
For you there is no such thing as clean enough, it is quite possible that you have OCD. But hey, nobody around you is likely to ask, "What's that smell?" Unless they're talking about the pungent aro... Read more
Take this test »