The What's your Drug-IQ? Test
Their result for The What's your Drug-IQ? Test ...
O.D. Simpson
Like, whoa! Your Drug IQ is 15, man. The highest is 80.
You won the title of "O.D. Simpson"!
You got this result because you lost alot more points than you scored! This indicates that you have no accurate understanding whatsoever of drugs, and you cannot differentiate between reasonable and unreasonable usage patterns.

If you are using ANY drugs: You are currently a serious threat to yourself, and probably to others around you. With alot of research and a real desire to open up to science and reason, you might not end up destroying yourself. Even then, you are still at risk of suffering devastating consequences - either from your current drug of choice, or from a deadlier one that you haven't gotten addicted to (yet).

If you don't use illicit drugs: You are most likely the kind of person who never will, due to an excess of self-righteous guilt, social misgivings, or some other insurmountable apprehension. In fact, if you were to ever attempt using any sort of intoxicating substance, even a pain pill from the hospital, or a cold beer, the resulting shock of altered consciousness could leave you emotionally damaged or insane. Say no to drugs, and let people brighter than yourself do as they please.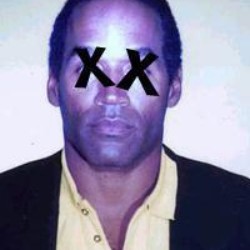 Their Analysis
(Vertical line = Average)
They scored 15% on dopeiq, higher than 25% of your peers.
All possible test results
You won the title of "O.D. Simpson"! You got this result because you lost alot more points than you scored! This indicates that you have no accurate understanding whatsoever of drugs, and you ... Read more
You have earned the title of: Paint Huffer! This means that you lost about as many points as you scored. It seems that you have a very limited understanding of drugs, their usage, and their imp... Read more
You have achieved the status of: Hippy Trash! You have an average, or slightly better than average education of drugs and their impact on people's lives. However, you may not have a strong gra... Read more
You have achieved the title of: Cheech! Good job, ya Cheech! You have a much greater knowledge than others do of drugs and drug-related issues, which may include personal experiences with drug pr... Read more
You are - Dr. Feelgood. Whether you are using or not, you have attained a rare level of understanding in both the physical and emotional effects of drugs. Chances are, you usually keep a ful... Read more
Take this test »