The Elemental Personality Test
Their result for The Elemental Personality Test ...
Metal
You are the steel of order and precision
Your strongest element is Metal which means you are about being organized and in control.    You value the quality of the things you have in your life and enjoy a sense of order and cleanliness around you.  Your mind and wit are both sharp and determined. You have a keen sense of judgement. Your need to be in control can put you at odds with others and sometimes you don't know how to just let things go. You need to avoid dry climates as this brittles your health. You will have issues with your skin, lungs and nose as you age becuase you are prone to a lack of internal moisture. Try to eat foods that are salty and watery like sea food as they provide oils and nutrients that aid the bodies' moisture.  The key word for you is Release. You have to learn to lighten up and release the tension in your body. Learn to be flexible with others and that you dont always have to have control. Remeber a good piece of metal is one that is flexible and adaptable not stiff and brittle. So let go and relax.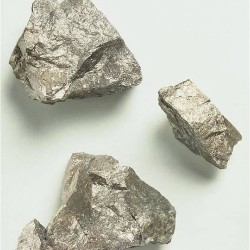 Their Analysis
(Vertical line = Average)
They scored 28% on Fire, higher than 74% of your peers.

They scored 12% on Water, higher than 26% of your peers.

They scored 20% on Earth, higher than 54% of your peers.

They scored 32% on Metal, higher than 86% of your peers.

They scored 8% on Wood, higher than 16% of your peers.
All possible test results
Your strongest element is water which means you are a tough and independent person on the exterior but deep down your are a well of emotions and secrets.  Wh... Read more
Your strongest element is Fire which means you are driven by pleasure and excitement. Your intuitive and feel things at a level that strikes you in the heart.  You l... Read more
Your strongest element is earth which means you are a humble and loyal person. You seek to keep things simple and pay attention to details.  You have a buried desir... Read more
Your strongest element is Metal which means you are about being organized and in control.    You value the quality of the things you have in your life and ... Read more
Your strongest element is Wood and that means you are focused on being practical and serving a purpose.  You like to have a reason for everything you decide to do as it gives you a sense of me... Read more
Take this test »