The Virtual Virtues Test
Their result for The Virtual Virtues Test ...
Fickle Faker
Holy crap! Your morality bank has ### points in it!
I imagine you're like Maculay Culkin in "The Good Son" - angelic goodness on the outside with an evil creme filling.
Wow, check out the ethics on this one! Sure, you do the right thing... if someone's around to watch you do it. But you probably do a fair bit of plotting and conniving. That's no good.
And if you don't want to end up like the kid from "The Good Son", it's not too late to change your ways. Because we all know what happens there. You'll be dropped from a cliff and splattered onto the rocks below, and Elijah Wood will go on to make a hundred million times more than you do.
Ouch.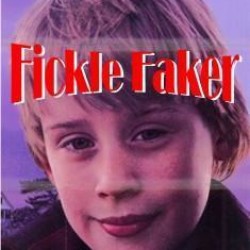 Their Analysis
(Vertical line = Average)
They scored 11% on ethicbucks, higher than 0% of your peers.
All possible test results
You seem to have led a life of disappointment and betrayal. Jesus, what could have tainted your outlook on life so much? Inside you is either a crying child yearning to be held... or a crusty, black, ... Read more
I imagine you're like Maculay Culkin in "The Good Son" - angelic goodness on the outside with an evil creme filling. Wow, check out the ethics on this one! Sure, you do the right thing... if someo... Read more
You're not perfect, but that's okay. You're the Underdog - you fight for what's right, but you're still only.. human. You're not literally a dog. It's a figure of speech. Anyway. You may be a litt... Read more
Aw, look at you. Your highly polished ethics, your unshakable sense of right and wrong, your uncalloused naïvete. It's all so cute! The world hasn't gotten to you yet, and that's good. You're a r... Read more
Take this test »