The Are you a hardcore scene kid? Test
Their result for The Are you a hardcore scene kid? Test ...
Whoa, so NOT scene.
Crucial! You scored ###!
You are not scene. I'm surprised you have any interest in taking this test, actually. Maybe you've seen a Sinai Beach video on MTV2 or saw AFI's video that featured hardcore dancing, but other than that, you are not involved at all. That's cool, though. Recommended listening: If you want to get into hardcore, I'd recommend listening to 7 Seconds, Gorilla Biscuits, and Good Clean Fun. If you just want to listen to hip hop and have me leave you the hell alone, that's understandable. But if you don't already, listen to A Tribe Called Quest. Ahhh-mazing hip hop, I promise.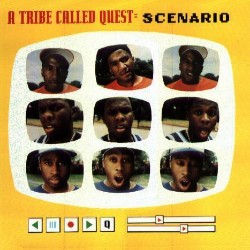 Their Analysis
(Vertical line = Average)
They scored -1% on scenepoints, higher than 1% of your peers.
All possible test results
You are not scene. I'm surprised you have any interest in taking this test, actually. Maybe you've seen a Sinai Beach video on MTV2 or saw AFI's video that featured hardcore dancing, but other than ... Read more
If there were a scene Prom, I think you'd get a crown. You are very scene... take that as you may. You've probably got a ton of friends that listen to hardcore, and you know about many, many bands t... Read more
There's a chance that you're a scene kid, but who the fuck cares?! You just rule! Here's a kickass band you might not have heard: http://www.hxcmp3.com/bands/1717/ Read more
Take this test »
Recent Results

Wistful_Vagrant23 / m / Straight
Tests others are taking