The Can You Read Women Test
Their result for The Can You Read Women Test ...
Starry-Eyed Observer
You scored 31% smoothness and 58% romantic!
You are, the "Starry-Eyed Observer". This means that basically, you are a "Hopeless Romantic" at heart, but, you know a little somethin' somethin' about what goes on in womens heads.
You're a pretty great guy, but there's still a good chance you can get a little too mushy sometimes. If there's anything you need to work on, it's that.
Please note that the description and advice presented here is based only on your answers. There is no accounting for whether or not this is how you actually act in real life, what your self esteem actually is or anything else. This test was just to determine if indeed, you have the skills necessary to read women.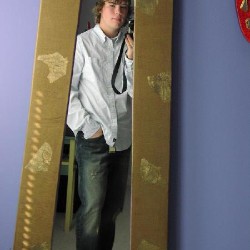 Their Analysis
(Vertical line = Average)
They scored 31% on mind-reader, higher than 36% of your peers.

They scored 58% on romantic, higher than 84% of your peers.
All possible test results
You are, the "Play-It-Safe". You try too hard to be non-confrontational, what you say, how you react, it's hard to interpret it as either romantic, or "smooth". Women will almost always see you as a f... Read more
You are, the "Cynical Dreamer". You have been hurt before by something but still remain a romantic at your core. You probably aren't as smooth as you'd like to be. You do know things about women, howe... Read more
You are, the "Hopeless Romantic". I shouldn't EXACTLY say hopeless, probably, but your romantic side far outweighs your sensible side. You like to believe in fairy tales, that someday you will find th... Read more
You are, the "Smooth Lover". The opposite of the "Cynical Romantic", imagine that! While he likes to dump on everyone's parade about how love apparently sucks, you're the guy that says, "No, you just ... Read more
You are, the "Middle of the Road". As I've said to many people before. This... is the best category of guys. They're not big mushy romantic types who fall all over themselves at the sight of a beautif... Read more
You are, the "Starry-Eyed Observer". This means that basically, you are a "Hopeless Romantic" at heart, but, you know a little somethin' somethin' about what goes on in womens heads. You're a pre... Read more
You are, the "Mind-Reader". You know... WAAAYYY too much about what goes on in womens minds. Seriously, get out of here. I mean it. That's not fair. Stop! My advice to you is, ONE, stop getting in... Read more
You're actually, quite possible the next best category out of this whole thing. You possess a good romantic heart, and know a great deal about what goes on in womens minds. You break hearts, take numb... Read more
Hmmm... methinks you cheated. Because, it's umm, gee, impossible to get this score. Isn't it? I guess you could be checking out the various categories or something. But no one gets this high of a scor... Read more
Take this test »
Recent Results
Tests others are taking