The Internet Maturity Level Test
Their result for The Internet Maturity Level Test ...
The Nerdy Norm
50 - #CATEGORY#
You're of a normal maturity level. If I took the test I'd hope to get this same score.
Chances are you spend most of your time on the computer doing something that's actually productive and probably profitable. You are skilled, creative and have some class and sophistication or you just have some class and tact in which being online isn't a way of life, it's "something to do" when you're taking a break from your routine.
Perhaps you joined a community because your life is so busy that it makes it difficult for you to meet quality people at random. There's nothing wrong with that- Make sure you pencil in some time to get out in the world and find better ways of meeting quality people as it's rare that you're going to find them online.
If more people were like you, it'd actually be a pleasure to venture to online communities.
This is for entertainment purposes only (mine) I'm not psychologist/therapist/anyone who has ever studied human nature other than mild observation... I've no charts or graphs from clinical studies or even a poll to go by... It's a made up test on OKCupid written by me.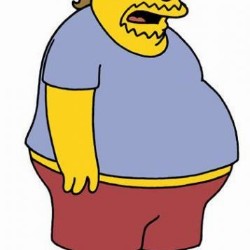 Their Analysis
(Vertical line = Average)
They scored 50% on variable 1, higher than 92% of your peers.
All possible test results
You more than likely created an account in an online community due to pure accident (taking a test) or a friend convinced you to sign on because you need to meet new people. You cherish your famil... Read more
You're of a normal maturity level. If I took the test I'd hope to get this same score. Chances are you spend most of your time on the computer doing something that's actually productive and probab... Read more
You're lesser of the annoying online evils. You're pretty average and mediocre in every sense of the word.Perhaps you have some dime a dozen poetry on a blog some where and your website/blog design... Read more
Wow. Is the car/bathroom shot really the only picture that causes you to look somewhat less repulsive than you probably are?You more than likely beg people you've pestered online for nude shots of ... Read more
Take this test »
Recent Results
Tests others are taking