The NEW British stereotype test Test
Your result for The NEW British stereotype test Test ...
chav
You scored 0 poshness, 0 nastiness, and 0 oldfashionednes!
you have low poshness and oldfashionedness but high nastiness therefore you're a chav
ya f***king startin innit?!?! you wear fake burberry, tracksuits and too much cheap jewellery, speak exclusively in swearwords and when you run out of words all you've got left to communicate with is violence. No offense, but your the scourge of Britain.
your complete opposite is the ARISTOCRAT
other categories include
Still bored? Here's another couple of tests to help you further delay that essay/ work thingy/ CV/ Piece of Housework.
The OLDEN DAYS British Stereotype Test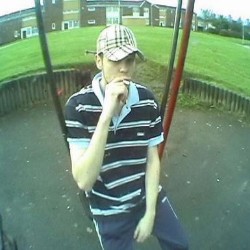 Your Analysis (Vertical line = Average)
All possible test results
you had a low score on everything therefore you're the little guy. hmm... guess your not really anyone in particular. You probably work nine to five in an office for not en... Read more
you have low poshness and nastiness but high oldfashionedness therefore you're a lovable cockney orite guv'nor! wud ya adam eve it? your a lovable cockney! You could be in... Read more
you have low poshness and oldfashionedness but high nastiness therefore you're a chav ya f***king startin innit?!?! you wear fake burberry, tracksuits and too much cheap j... Read more
you have high nastiness and oldfashionedness score but a low poshness score there you are an east end gangster a traditional British criminal. You're lovable cockney accen... Read more
you have low nastiness and oldfashionedness score but a high poshness score there you are a pillor of the community you could be the local doctor or the vicar. You are best... Read more
you have high poshness and oldfashionedness score but a low nastiness score so you are an aristocrat You live in a big house with creepy pictures of your great great great ... Read more
you have a high poshness and nastiness score but a low oldfashionedness score so you are a sloane ranger You like to think of yourself as a better kind of person. You are f... Read more
you have high scores in all three- poshness, nastiness and oldfashionedness therefore you are a scrooge you lead a lonely life in a big empty mansion. your only pleasures... Read more
Create your own test »