The Buffy, Fight Club, & Ice Cream Test
Your result for The Buffy, Fight Club, & Ice Cream Test ...
I'll Have to Pass
Interests=0 , Sex-Intimacy=0, Sweetness=0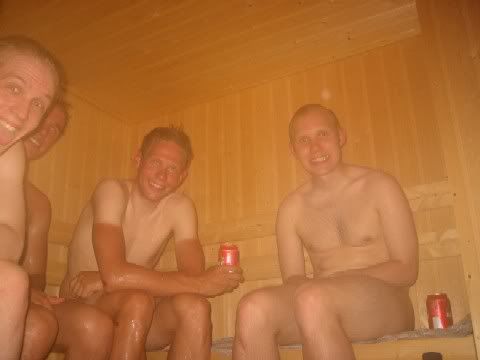 Wow. We seem to have a lot in common in terms of our interests and hobbies. Now, mind you, this was hardly an exhaustive test; I didn't even get around to asking about carnivorous plants. But, still, it looks like we'd have some interesting things to talk about in the mean time...but...
Sexually, we don't appear to be remotely compatible. If you're a woman or more than twenty years older than me, that would certainly explain your low score. If you're not, well...yeah, we just don't have this element meshing between us in the slightest.
It doesn't matter how good in bed you are or how many hobbies and interests we share; if you're not a sweet person, you and I will never get very far.
Here's what you weren't:
Your Analysis (Vertical line = Average)
All possible test results
I don't think it's gonna happen. I'... Read more
I'm guessing you're either into drugs or y... Read more
Perchance, are you into drugs or do you watch show... Read more
I'm guessing you're either into drugs o... Read more
I'm guessing you're either into drugs or you wa... Read more
Maybe you're into drugs or you watch shows like A... Read more
I'm guessing you're either into drugs or... Read more
I'm guessing you're either into drugs or you watch sh... Read more
I'm guessing you're either into drugs or you watch sh... Read more
We appear to share at least some common interests and hobb... Read more
We appear to share at least some common interests and... Read more
We appear to share at least some common interests and h... Read more
We appear to share at least some common interests an... Read more
We appear to share at least some common inte... Read more
We appear to share at least some common intere... Read more
We appear to share at least some common interests a... Read more
We appear to share at least some common inte... Read more
We appear to share at least some common interests and ho... Read more
Wow. We seem to have a lot in common in terms of ... Read more
Wow. We seem to have a lot in common in terms of o... Read more
Wow. We seem to have a lot in common in terms of ... Read more
Wow. We seem to have a lot in common in terms of ou... Read more
Wow. We seem to have a lot in common in te... Read more
Wow. We seem to have a lot in common in terms of our i... Read more
Wow. We seem to have a lot in common in terms ... Read more
Wow. We seem to have a lot in common in terms of ... Read more
Wow. We seem to have a lot in common in ter... Read more
Create your own test »