The Elemental Balance Test
Your result for The Elemental Balance Test ...
Storm
~ 0% Water ~ 0% Wind ~ 0% Earth ~ 0% Fire ~
And the storm rushes in
But it makes me feel like I'm alive again...
Hey, nice. It seems your personality is mostly balanced. You are likely intelligent, ambitious, and reasonable.
However, if you ever feel like you are rushing too much and not quite in tune with the world around you, try wearing an Azurite. It inspires patience, kindness and intuition and thus helps balance out your somewhat shy Heart Chakra which is associated with the element of water and represents our sense of love and compassion.
These are the results you will get if you score highly on...
None of the four elements: Balance Wind: Gust Fire: Blaze Water: River Earth: Valley Wind & Fire: Thunder Wind & Water: Clouds Wind & Earth: Canyon Fire & Earth: Lava Fire & Water: Tornado Water & Earth: Trees Wind, Fire & Earth: Storm Wind, Fire & Water: Stars Wind, Water & Earth: Forest Fire, Water & Earth: Avalanche All four elements: Harmony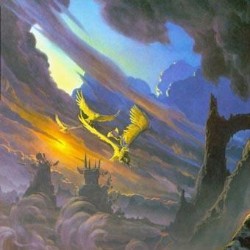 Your Analysis (Vertical line = Average)
All possible test results
And I know and I believe There's a way out to the sea of happiness It seems your personality is in perfect harmony; your impulses are tempered with thoughtfulness, and your emotions are b... Read more
I've got a ruby red desire I've got to hear the red bird sing... Let's see... your personality reminds me of the... ...fiery Ruby, the red variety of corundum, or its little sis... Read more
I have tripped into a valley that is blue 'til you can see Let's see... your personality reminds me of the... ...warm Citrine that stands for abundance, protection and stabilit... Read more
You and me and everyone throwing fire at the sun Your colours are a warm orange and fiery red. You are likely energetic, ambitious, progressive and in charge of yourself. However, you may... Read more
I want to live where the sky is big Simple and free... Let's see... your personality reminds me of the... ...cool Sapphire, the non-red corundum, or its little brother, the... Read more
Change the street change the decade Still the longing's left inside... Your colours are the light blue of the sky and its exact opposite, the fiery crimson. You are likely energetic, ambi... Read more
I only wanna open wide the window and let sunlight through... Your colours are light blue, gold, and a darker orange. You are likely protective, good with money, intelligent and have shar... Read more
And the storm rushes in But it makes me feel like I'm alive again... Hey, nice. It seems your personality is mostly balanced. You are likely intelligent, ambitious, and reasonable. How... Read more
Big sky above me, a river inside me And I'm doubled up in love. Let's see... your personality reminds me of the... ...deep Emerald that promotes love, serenity and intuition. Y... Read more
I had my chance, I took a risk I asked the wind to dance Your colours are the deep green of the sea, and its exact opposite, the fiery red. You are likely emotional, romantic, passionate ... Read more
No paper, no ring In the trees where frogs sing... Your colours are the dark orange and dark green. You are likely compassionate, romantic, reliable and devoted. However, this may sometim... Read more
And if there ever was an avalanche, I'd landslide down with you... Hey, nice. It seems your personality is mostly balanced. You are likely intuitive, ambitious, and deliberate. However... Read more
Big ring around the moon It's gonna rain hard soon Your colours are the dark green of the sea and silver, but also azure and gold. You are likely romantic, gentle, intelligent and curious... Read more
Fall for me, my Southern Cross, my star... Hey, nice. It seems your personality is mostly balanced. You are likely intuitive, intelligent, and adventurous. However, if you ever feel li... Read more
In your heart there are flowering trees... Hey, nice. It seems your personality is mostly balanced. You are likely intuitive, intelligent, and devoted. However, if you ever feel like y... Read more
And I know and I believe There's a way out to the sea of happiness It seems your personality is in perfect harmony; your impulses are tempered with thoughtfulness, and your emotions are b... Read more
Create your own test »
Recent Results
Tests others are taking