The Mythological God Test
Your result for The Mythological God Test ...
Cernunnos
Indeed, you are 0% erudite, 0% sensual, 0% martial, and 0% saturnine.
Cernunnos
was one of the most important of all the
Celtic
Gods. He was the horned God of fertility, sexual love, the wilderness and wild animals. He was known as the stag deity and as such was portrayed with an impressive set of antlers sprouting from his head.
Since he was so popular, the Catholic Church discovered that the Celts were extremely resistant to abandoning his worship for the sake of a new religion called Christianity. So the Church decided that instead of ignoring Cernunnos altogether, they would simply incorporate his horned image with the Catholic notion of "Satan." Abracadabra! With a wave of the hand one Celtic Nature God becomes a Christian devil. This is why Western culture often depicts Satan with horns. Apparently the tactic worked since to this day horns are, more often than not, linked symbolically with diabolical matters.
This is a most telling example of the extreme contrast between the pagan religion of the Celtic Druids and the dogmatic authoritarianism of Christianity. The Celts lived in harmony with the sacred experience of the natural world that flourished all around them. All phenomena were considered divine and worthy of respect and veneration. Christianity on the other hand sees nature as something to be controlled and conquered. In other words, the Celts, and all pagan cultures for that matter, believed themselves to be of nature; Christianity spread the notion that humans were above nature.
Sigh. Sorry if that depressed you.
The Fifteen Gods
These are the 15 categories of this test. If you score above average in …
…all or none of the four variables: Dagda. … Erudite: Thoth. … Sensual: Frey. … Martial: Mars. … Saturnine: Mictlantecuhtli. … Erudite & Sensual: Amun. … Erudite & Martial: Odin. … Erudite & Saturnine: Anubis. … Sensual & Martial: Zeus. … Sensual & Saturnine: Cernunnos. … Martial & Saturnine: Loki. … Erudite, Sensual & Martial: Lug. … Erudite, Sensual & Saturnine: Coyote. … Erudite, Martial & Saturnine: Hades. … Sensual, Martial & Saturnine: Pan.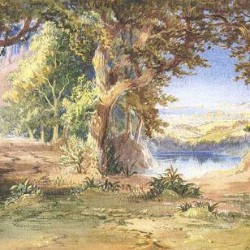 Your Analysis (Vertical line = Average)
All possible test results
More properly known as The Dagda, he was the Earth Deity-Father of both Gods and men. In this respect he was the Celtic equivalent to Cronus or Zeus of the ancient ... Read more
All right, I'll be honest. The Aztec God of the Dead had an awfully long name, not quite as intimidating as the names of his equivalents, Hades (Greek mythology) or Pluto (... Read more
Julius Caesar should have listened to that old soothsayer who warned him to "beware the Ides of March." About the most hazardous time of the year during the reign of the Roman Empire was... Read more
Loki, a Trickster God similar to Coyote of the North American mythology, was vitally important among the Norse Gods. He was the most colourful and interesting of them all. ... Read more
Frey was, just like his twin sister Freya, a member of the Vanir family and thus a God of fertility and love. Along with Odin and Thor he was one of the most popular Nor... Read more
Cernunnos was one of the most important of all the Celtic Gods. He was the horned God of fertility, sexual love, the wilderness and wild animals. He was known as the stag deity and as su... Read more
This supreme God of Gods was worshipped throughout the Greek world, and his influence spread to every culture of antiquity. Idealized as the very model of the practical ruler, Zeus was n... Read more
Some people have extremely sensitive nerves and tend to become startled very easily. For this we can thank the God Pan who, according to the Greeks, was responsible for the irrational te... Read more
Thoth, the Egyptian God of secret wisdom, intellect, geometry and other forms of higher mathematics, was also the God of books and learning, of writing and numbers. And above all, he was... Read more
Anubis was the Egyptian God of funerary rituals and the protector of the dead as well as the judge of souls and ruler of the underworld. Since it was his duty to weigh souls (along with ... Read more
King of the Gods and leader of the Aesir family, Odin was all wise, all seeing, and almighty. He was the very personification of authority, skilled in battle, and swift in administering justice... Read more
Simply put, Hades was a God of the Underworld, comparable to Midir of the Celts. After dying, a person entered the Underworld by first travelling through the groves of Persepho... Read more
Amun was a mysterious God indeed. His very name basically means "what is hidden", "what is not seen", "what cannot be seen", and though even his form was said to be "unknown", he was depicted... Read more
Coyote was an important being to several Native American tribes. He was one of those tricksters that are found in several world mythologies, in fact very close in temperament and deed to... Read more
The God Lug certainly cut an impressive image. Lug was a mighty hero, often portrayed as a blond muscle-man, all decked out in magnificent armour complete with helmet and shield of gold. A... Read more
More properly known as The Dagda, he was the Earth Deity-Father of both Gods and men. In this respect he was the Celtic equivalent to Cronus or Zeus of the ancient ... Read more
Create your own test »
Recent Results
Tests others are taking