The What Is Your Orgasm Face? Test
Your result for The What Is Your Orgasm Face? Test ...
The "O"
Your orgasm face is 0 passive and 0 aggressive!
Also sometimes knows as the Hyperventillator, the "O" Face is probably the most common face we all make during orgasm. You just have worked your ass off to not only bring pleasure to your partner, but to get thee some pleasure thine self! And hath we be overworked, thy lungs are in desperate search of oxygen my dear! (especially if this occurs during an intense 69ing session!).
You're more than adequate as a lover, albeit probably just a tad more goofy looking during climax. Luckily that moment only lasts for like 5 to 10 seconds and you can return to being the coy hot piece of ass you were when all the clothes were still on!
The only downside is that pursed lips BEG for something to be stuck in them. Namely male appendages. So if you make this face, you might be landing yourself into some overtime, or at least some tonguing action, even if you're in dire need of bench (i.e. "nap") time.
View all the categories!
The Face of Fear
The Ugly
The Angry
The Blank
The Happy Dreamy
The "O"
font size>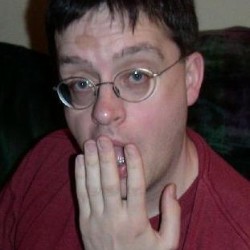 Your Analysis (Vertical line = Average)
All possible test results
If you were doing a porno, and the camera zoomed in and took a still photo of your orgasm face, they could just as easily use it to promote a horror film. NO NOT THAT YOU'RE UGLY (that's another categ... Read more
This is self explanatory. As there must be balance in life, there must be yin and yang, light and dark, mom and dad, left and right, etc. And if the sex is so damn good you do not care that you are ... Read more
Ah...the passionate lay! You don't even have to be mad at your parnter! Some bitch called you a cunt at work? That asshole cut you off in traffic? Your girlfriend dumped you, but her fat sister th... Read more
You're the worst! You feel nothing. You say nothing. You DO NOTHING! You don't orgasm! You probably don't even attempt to fake it! Loving you is like loving the dead. Cold, stiff, and dry. At ... Read more
You enjoy sex. Just like you enjoy playing with small animals, or sunny days, or hugs. It's nice, pleasurable, maybe even relaxing, and there's no angst, aggression, or any hidden agenda in your love... Read more
Also sometimes knows as the Hyperventillator, the "O" Face is probably the most common face we all make during orgasm. You just have worked your ass off to not only bring pleasure to your partner, bu... Read more
Create your own test »
Recent Results
Tests others are taking