The How Old Do You Act Test
Your result for The How Old Do You Act Test ...
Full of " _ _ it"
You scored 0 mature, 0 young, 0 reasonable, and 0 outrageous!

Cartman ,You & Stormy ALL are ...
Description: "I SAY ... You have enough of 'IT' to go around!" I called this category "Full of _ _ it" for a reason, I'd find it hard to believe you can possess ALL the variables ... but maybe you do. So, you are FULL of ... All! (said variables.)
Mature: Very high. Shows a great deal of responsibility. (With age, comes wisdom.)
Young: Shows you can act up ... rebel.
Reasonable: Indicates you a man of reason for ALL seasons
Outrageous: Again High, You've more sides than an octagon. Maybe you have dual personalities, maybe ... (?)
.
Like a rubber ball bouncing, the score indicates you go several speeds and with which ever way you tilt you go full bore. I image you are fun, but unpredictable. You apparently have wonderful reasoning skills combined with the maturity levels is amazing.
*ponders*
I'd say with your child-like mannerisms and the fun 'outrageousness' ...
You make a GREAT baby-sitter!
.
[YOUR "AGE" GROUPING] The MAN-BEAST! : Every thing shows you can act great, play & enjoy life. You also can show up on time -- then sometimes ... not show at all!
.
Match made in heaven: With your apparent 'swings' I would say the very tolerable and patient "No Spring Chicken" or the ever loving "Wise Old Soul"
"Vote, then click here for your match!"
"Wise Old Soul!" "No Spring chicken!"
With the "HIGHEST" of all scores: Here is a little party to celibrate: .
.
.
.
The professer is here for he's 'mature':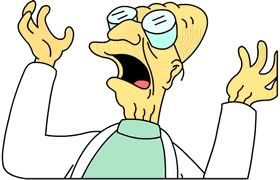 Stewie loathes children, but you'll do: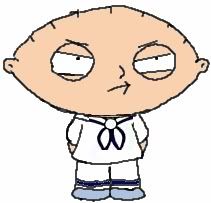 Hanks here for the voice of 'reason':
Cartman, Well you know him ... :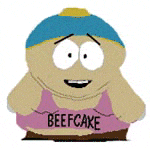 100-80: Not so good (yet not bad) *just means you are not immature*.
80-60: Best . . . You know a good time, yet still responsible.* just got enough playful left in you to make it interesting.
60-40: Again rowdy, but some what annoying ... Could be a lot of fun! (but - in small doses.)
40-20: Not bad . . . but still crazy, Yet fun. Although not a person to ask advise of. Still ~ "wet behind the ears".
20-00: The worst! (down right the one to avoid at all cost) Just kidding, but what one would think of as a real "Brat Child"
I know the scoring is somewhat unconventional . . . yet so am I? ::shrugs::

.
.
Did you enjoy this TEST

You should try my others:
All highly rated, all fun and re-tooled ...
Did I mention other TEST

Click the links, here's a PREVIEW

.
.
The How Old Do You Act Test
The first test that I ever made. In the TOP 100 Alltime rank
"See if you act your age ... Not your shoe size" .
.
The 10 questions to my heart Test
After over a year and a half, I made one of those "compatibility" test!
Ladies, if for only 'shits & giggles' ... Try it, 10 questions to see if we might:
"Have it going ON!"
.
.
The Free Beer & Sex Advice Test
Number One

* in the "Advice Category!"

"See if you got what the HOT
ONES want ...
or should be BANNED from going out in public!"
.
.
The Can KISSING style get you SEX Test

There's KISSING BANDIT'S on the loose! Take this test and find your
~ prefect ~ Kissing MATCH!
My Newest Test, Number Two* in the "Advice Category"!
Fun categories to read. --Links-- to your match Categories.
.
.

(all these test have been in:
OkCupids ...
"Movers & Shakers"*
"Top 20 Ratings" *
"OkCupid Recommends"*
Try em, you will never know unless you try!)
.
.
* at this posting

.
.

.

Are you curious of the other categories?

"GOOD!"

I worked hard to make them ... And since it's YOU asking, I don't mind you taking a peek at the other categories. Heck, you can retake the test and give different answers to get one of you favorites categories as far as I'm concerned.
*smiles*
As long as you don't forget to vote each time!
*laughs*
.
.
"Infant"
*See ya!
I hope you had fun!*
Ok, this is the last link; I promise!
.
Your Analysis (Vertical line = Average)
All possible test results
"Infant" You probably never faced too much of life y... Read more
x__(Place "Good Time" Here)__x. Descripti... Read more
Stimpy: Not a mature one, nor young. He does fun stuff ... not too 'outra... Read more
Description: "babe" Though not as "hyper" as a chil... Read more
img src="http://i3.photobucket.com/albums/y65/DaHippY/-CartmanPresent.jpg" alt="Image h... Read more
img src="http://i3.photobucket.com/albums/y65/DaHippY/-real_wild_child.jpg" a... Read more
img src="http://i3.photobucket.com/albums/y65/DaHippY/a3a79e71.gif" alt="Image hosted by Pho... Read more
img src="http://i3.photobucket.com/albums/y65/DaHippY/_hobbssplash.jpg" alt="Image ... Read more
Description: Already "Been there and Done That?" ... Read more
Description: Paul Simon wrote it, Willy Nelson even sang it: "Still Crazy after all these years." And years later ... you may admit that you're "cRaZy after all" ... Read more
img src="http://i3.photobucket.com/albums/y65/DaHippY/grandparocking.gif" alt="Image... Read more
img src="http://i3.photobucket.com/albums/y65/DaHippY/chickens.jpg" alt="Image hosted by... Read more
Description: "man-CHILD" or ... Read more
img src="http://i3.photobucket.com/albums/y65/DaHippY/_at_the_principals_office.jpg... Read more
Description: Hereeeeeeeee - puppy,puppy,uppieeeee ... Oh, you know you heard it, or... Read more
img src="http://i3.photobucket.com/albums/y65/DaHippY/-stormy.jpg" alt="Imag... Read more
Create your own test »
Recent Results
Tests others are taking