The Free Beer & Sex Advice Test
Their result for The Free Beer & Sex Advice Test ...
Crown Royal
You scored 122% Hot - not and 0% cool - fool!
Crown Royal
.

Hot/Not score: One of the few that has it all. Looks and brains, with good style & status: Well ... YOU ARE ROYALTY! As far as the 'NOT' score ... you will never hear it!
Cool/Fool score: 'COOL' This shows you are much more than on the (side-kick) status.
'FOOL' score: You probably know and tell some good jokes.

.
You know how to treat people. You seem cool and either have a nice trust fund or sold your junk bonds or Enron stock before they went bust!
(How else can you go to ALL these bars and tip so well?)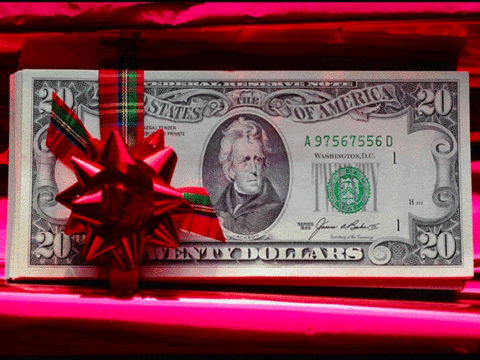 Happy drunks are the best, keep up the good work!
(People might Yell "NORM" when you walk in, but he is still in your highnesses shadows as far as a pecking order. )
.
The bartenders first thoughts as you walk threw the door . . . You may not be NORM, but you probably are well behaved and a great tipper. They think you are the king when it comes to who gets their drink first when many of folks are "belly'n up to da bar"!
The hotties thoughts as you try to talk with them . . . King of impressing them, you treat them with respect & how could they not notice some of the other hotties that make their way to come up and approach you!
.
Now here's that FREE advice I promised you:(It doesn't look as if you need any ... perhaps you can offer me some?)
The silly little (SAM SAYS:) threaded threw-out this test where actually a little advice gave already.
In an attempt to make this a little more fun and entertaining I thought I'd stick with the theme of 'Cheers' and include our friend Sam and a few others from the 'Cheers' bar. Each giving there own perspective on your results (final score)
Each will chime in for different categories from each results and the test scores finalized.
Sam says: "Yes your Highness, Your regular seat awaits you ... first drinks on the house!
Norm says: "Sammy I'd like a beer, and I thought that was my seat?"
Coach says: "Derrr, umm Sam ... Am I suppose to bowel?"
Cliff says: "A little known fact about bowww ..."
Carla YELLS: "SHUT UP! Can't you see we are amongst the 'King' himself?"
The drunk guy passed out at the end of the bar ...*Falls off his stool ...right at your feet*
Sam Says: "And with that motion ... Everything has been stated!"
.
Did you enjoy this TEST? You should try my others:
All highly rated, all fun and re-tooled ...
Did I mention other test?
The How Old Do You Act Test
My first test ever made. In the TOP 100 Alltime rank
"See if you act your age ... Not your shoe size"
The 10 questions to my heart Test
After over a year and a half, I made one of those "compatibility" test!
Ladies, if for only 'shits & giggles' ... Try it, 10 questions to see if we might:
"Have it going ON!"
The Can KISSING style get you SEX Test
There's KISSING BANDIT'S on the loose! Take this test and find your
~ prefect ~ Kissing Partner!
A Newer Test, Number Two* in the "Advice Category"!
Fun categories to read. Links to your matches Category.
The ~BEST~ Test

Come on ride the train ...
Choo - Choo!
My newest 20 question Test about your
"Train of Thought"
(all these test have been in: OkCupids ...
"Movers & Shakers"
"Top 20 Ratings" *
"OkCupid Recommends"
try em, you will never know unless you try!)
* at this posting
Their Analysis
(Vertical line = Average)
They scored 122% on Hot - not, higher than 100% of your peers.

They scored 0% on cool - fool, higher than 0% of your peers.
All possible test results
HOLD ON THERE "skippy"/font color=r... Read more
Bar Fly: (YOU ARE A PEST) Your 'NOT' score: Tisk~tisk! *shakes head slowly*p... Read more
[Punch-Drunk](you are manic!) Your 'HOT' score: Very LOW as is: Your 'N... Read more
Bar and Grill: (YOU ARE INVISIBLE). Your 'NOT' score was to the poin... Read more
Queen :Well, ROYALTY!(I'm tired of seeing all these GUYS being called 'QUEENS' I ... Read more
NORM !!!: (YOU ARE CHARISMATIC) img src="http://i3.photobucket.com... Read more
Strip Bar: (YOU ARE A TEASE) . Your 'COOL' score means your ready fo... Read more
Bar babe: (YOU ARE A BLESSING) Your 'NOT' score was a classy low (just... Read more
Crown Royal.img src="http://i3.ph... Read more
Take this test »
Connect your existing OkCupid account
Welcome Back!
Restore your account to continue meeting new people.
Reset your password
We'll email you a link to reset it.
Email sent!
An email is on its way to .
If you don't see it, try checking your Spam folder.
Enter Authentication Code
Sign in
Not so fast!
You need to complete your basic info on the mobile app before you can use the desktop site.