The ABCs of LIFE Test
Their result for The ABCs of LIFE Test ...
O...
When it comes to cool points... you have 74
O is for "OH MY FUCKING GOODNESS"... bubblegum POP! Why? YOU? WHY??? So jolly, so happy, DIE!!!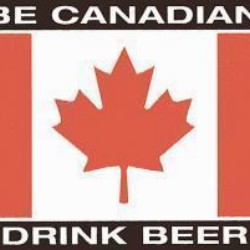 Their Analysis
(Vertical line = Average)
They scored 74% on ABC points, higher than 47% of your peers.
All possible test results
A is for asshole. Why are you SO obsessed with me??? I dont even think it is POSSIBLE to get this letter, but SOMEHOW... you DID... WHAT... A... LOSER!!! Read more
B is for BACK THE HELL UP!!! You know... c'mon now. Either you skipped ALOT of questions... or you're just a LOSER!!! Read more
C is for C'mon now! What the fuck is wrong with you? I'm not even going to give you a picture... dumb ass loser! Read more
D is for Dumb Ass. Get the fuck out of here. No dumb asses allowed! Read more
E is for e-crap Read more
F is for FAILURE! I really dont know if F should be for FUCK YOU or FAILURE, but either way it goes, try again next time, motherfucker! Read more
G is for "GOT LIFE?"... get the most of what you got you fucking LOSER! Read more
H is for Half and Half! A little bit crazy... a little bit okay. Get off my nuts anyway! Read more
I is for ICKY!! Not really... I just needed something for I! So, I guess that means you are the forgotten LOSER! Read more
J is for just do it a.k.a. your entire life. Your life is a joke and you're on my nuts more than the letter T! Read more
K is for "Killer Kam"... yo... you're a fucking GANGSTA! Bustin' caps and shit. Should I clap or should I crap? Read more
L is for "Loser"... maybe it's EMOTIONS or COMMOTIONS, but either way... you're on the LOSER list! Read more
M is for "Mad Max"... you are one crazy motherfucker, but I like your ass. Read more
N is for "NADA"... you're NOTHING, bitch! Maybe, you're just one CRAZY as HELL... but cool nonetheless... arent I a FLATTERER?? Read more
O is for "OH MY FUCKING GOODNESS"... bubblegum POP! Why? YOU? WHY??? So jolly, so happy, DIE!!! Read more
P is for "Pack 'Em Up". I dont know what to say about you. Just pack up and get the hell on to another test. You arent TOO bad and TOO bubblegum poppy, but then again, you're not as cool as me. You co... Read more
Q is for QUICK! You have to leave. GO... GO! You hurt my brain and confuse my soul! "FUCK-ETH A YOU-ETH" Read more
R is for RESCUE! You CAN be rescued you STILL have hope. DONT QUIT NOW, my child, DONT GIVE UP. You're climbing the ladder to "ME-ness". Come grasshopper, you are worthy. Read more
S is for "Saddle up". You are riding fast on the bicycle to being like ME. Good job. With a few more episodes of Jeopardy and a few more games of No-Limit Texas Hold 'Em, and you might just be there. ... Read more
T is for "THANK YOU". You are "THE TRUTH". You're on the border of being like me. You're kissing that motherfucker. But too bad, you didnt make the cut, but you ARE the shit! Keep on truckin', cowboy,... Read more
U is for UH OH!!! You're the shit. KEEP ON, MOTHERFUCKER! Read more
V is for "Valued Customer". I LOVE THE SHIT OUT OF YOU! C'mon now, not only are you "up to par"... you are appreciated in the world of "ME"! I see you... I see your MIND! We're telepathic. Why? I dont... Read more
W is for WHY???? Why are you so cool? Why are you like me? Why are you pushing the scales up to be "up to par"?? Why, sweets, why? Why am I giving you so many cool points? GOOD JOB, LOSER, GOOD JOB!!!... Read more
X is for X-AMINE WHAT'S IN FRONT OF YOU! You are the SHIT! Dont take it for granted. You have permission to punch whoever the hell you want in the forehead! I'm an asshole, and I approve this messa... Read more
Y is for "Y ARE YOU LIKE THAT"! OH MY FUCKING SHIT... you are THERE! You made a FEW mistakes here and there, but for the most part... you are SO DAMN GOOD. If you're a dude... can I have your babies... Read more
Z is for "ZZZZZZZZZZZZZZZZZZZZZZZZZZ"s. You can just sleep through this bullshit. This doesnt even make sense. You are one COOL ASS MOTHERFUCKER!!! You are on THIS level!!! I DONT EVEN KNOW WHAT THE F... Read more
Take this test »
Connect your existing OkCupid account
Welcome Back!
Restore your account to continue meeting new people.
Reset your password
We'll email you a link to reset it.
Email sent!
An email is on its way to .
If you don't see it, try checking your Spam folder.
Enter Authentication Code
Sign in
Not so fast!
You need to complete your basic info on the mobile app before you can use the desktop site.