The Sorting Hat: A Comprehensive Harry Potter Personality Assessment [Test/Quiz]
Their result for The Sorting Hat: A Comprehensive Harry Potter Personality Assessment [Test/Quiz] ...
Hufflepuff
55% Ravenclaw, 65% Hufflepuff, 39% Slytherin and 45% Gryffindor!
You might belong in Hufflepuff,
Where they are just and loyal,
Those patient Hufflepuffs are true
          The cardinal traits of Hufflepuff are loyalty, patience, kindness and hardworking. They are generally extroverted but not as socially ambitious as Gryffindors—they enjoy being around other people but do not require being in the limelight. Hufflepuffs place cooperation above conflict; they are also more emotionally balanced than some of the other houses. Unlike gryffindors, they do not have hot-tempers and are not as likely to become offended by criticism. Hufflepuffs are loyal to their beliefs and to their friends; once they've established roots, they stick with them. It takes a lot to convince them to change their worldviews. Although Gryffindors also exhibit loyalty, if their pride is hurt or their principles violated, Gryffindors will leave (whereas a Hufflepuff has stronger ties).
          Hufflepuffs are much more steady and easygoing than the other Houses. They work hard, are very down to earth and not prone to flights of fancy. In contrast, the other houses are much more likely to be erratic in their behavior, especially Slytherins and Gryffindors due to emotional instability. Although Ravenclaws may also be hardworking and patient at times, they are more likely to be swept away by a new idea and abandon projects than a Hufflepuff would.There is another side to the Hufflepuff house, however:
Said Hufflepuff, "I'll teach the lot
And treat them just the same."
Good Hufflepuff, she took the rest
a
And taught them all she knew,
Although some Hufflepuffs may clearly exhibit the traits of the house, others may simply not fall into any other category. Generally speaking, though, if someone doesn't exhibit any of the major personality traits of the other three houses, they most likely would fit the description of a Hufflepuff.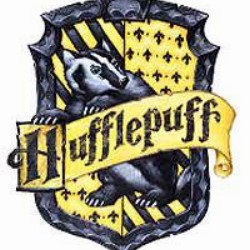 Their Analysis
(Vertical line = Average)
They scored 55% on Ravenclaw, higher than 70% of your peers.

They scored 65% on Hufflepuff, higher than 99% of your peers.

They scored 39% on Slytherin, higher than 12% of your peers.

They scored 45% on Gryffindor, higher than 28% of your peers.
Recent Results
Tests others are taking
Connect your existing OkCupid account
Welcome Back!
Restore your account to continue meeting new people.
Reset your password
We'll email you a link to reset it.
Email sent!
An email is on its way to .
If you don't see it, try checking your Spam folder.
Enter Authentication Code
Sign in
Not so fast!
You need to complete your basic info on the mobile app before you can use the desktop site.