Which White Sub-Race Are You?
Their result for Which White Sub-Race Are You? ...
Dinaric
The members of this race are characterized by a rough strength and downrightness, by a peculiar trustworthiness, by a feeling for honour and love of the home, by bravery and a certain self-consciousness.
It is these attributes which in the Great War made those men on both sides who came from predominantly Dinaric districts the best fighters on the south-eastern front. It is the Dinaric blood that makes the difference between the nature of the Bavarian and the North-German, and gives rise to the self-consciousness of South-German and Austrian Alpine districts.
The Dinaric man is characterized by a warm feeling for nature, a strong love of the home, and a spirit of creativeness in fashioning the surroundings to be the ordered expression of himself in houses, implements, customs, and forms of speech. He does not, however, turn his gifts so much to the vaster undertakings, to leadership in the most varied spheres of life, or to restless progress and strenuous competition. He lives more in the present than does the provident, foreseeing Nordic. The boldness of the Dinaric is rather one of bodily achievements; a real spiritual urge to conquest, such as often characterizes Nordic men, seems to be rarer. Characteristic of the Dinaric is an inclination to sudden outbursts, to quick anger, and to combativeness -- characteristics, however, which but stand out from the general level of a disposition that is on the whole good-tempered, cheerful, and friendly. But it is not mere chance that the predominantly Dinaric south-east of the German-speaking area (like the East with its East Baltic strain) is marked by a particularly high percentage of convictions for dangerous bodily wounding, and in general by a relatively high percentage of criminal convictions.
The Dinaric nature has a range of development decidedly narrower in every direction than that of the Nordic. The signs are wanting of any great mental acumen, or of stern determination. The spiritual outlook is narrower, though the will may be as strong. On the whole the Dinaric race represents a stock which is not seldom somewhat uncouth, with a rough cheerfulness, or even wit, and is easily stirred to enthusiasm; it has a gift for coarse repartee and vivid description, showing a decided knowledge of mankind and histrionic powers as a racial endowment. Business capacity, too, seems to be not rare. The gift for music, above all for song, is particularly pronounced. The predominantly Dinaric Alpine district is where German folk-songs most flourish.9 The gift of tongues, too, would seem more frequent in the Dinaric race. The sociableness of this race is a rough and noisy one; as between man and man it is generally sincere and upright. For mental capacity I would put the Dinaric race second among the races of Europe.10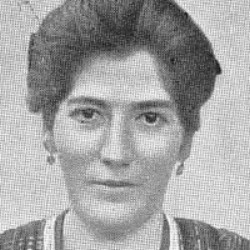 Their Analysis
(Vertical line = Average)
They scored 50% on Nordic, higher than 35% of your peers.

They scored 30% on Alpine, higher than 31% of your peers.

They scored 70% on Mediterranean, higher than 72% of your peers.

They scored 80% on Dinaric, higher than 97% of your peers.

They scored 10% on EastBaltic, higher than 11% of your peers.
Recent Results
Tests others are taking
Connect your existing OkCupid account
Welcome Back!
Restore your account to continue meeting new people.
Reset your password
We'll email you a link to reset it.
Email sent!
An email is on its way to .
If you don't see it, try checking your Spam folder.
Enter Authentication Code
Sign in
Not so fast!
You need to complete your basic info on the mobile app before you can use the desktop site.