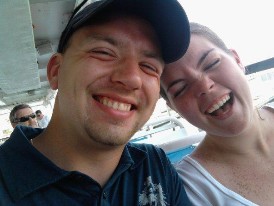 Deb and Rob
We Clicked Immediately
On our first date, we clicked immediately and we were both so excited to meet each other! I had no doubt then that this was going to be something that would last.

And it has! 1 1/2 years later, he proposed, and we are getting married July 2011.

Thank you!!!!
Tagged as: OkCupid Matches and Weddings.