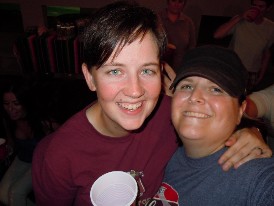 Holly and Elizabeth
We Can't Believe We Found One Another!
After messaging for about a month, we finally met for dinner. It turned into a five hour date. We had so many things in common, and quickly discovered that our differences balanced each other. A week later we had our first kiss.

We dated frequently over the next month, and then we called it official. We've been together for over a year, and we're planning to get married. We still can't believe that we found each other, and so glad that OK Cupid brought us together!
Tagged as: OkCupid Matches and Weddings.